SAFETY AND QUALITY
Our top priority is the quality and safety of our hair care products. This process begins with the use of high-quality natural ingredients from carefully selected suppliers and manufacturers.
Our laboratories, plants and manufacturers follow the "Guidance Document For Preparation Of Good Manufacturing Practice (GMP) Inspections On Traditional Medicines, Health Supplements and Cosmetics Manufacturers" recommended by National Pharmaceutical Regulatory Agency (NPRA) ,Ministry of Health Malaysia.
Our products are well accepted by many customers from Malaysia and Singapore. We continuously strive to build and maintain our consumers' faith and loyalty in Lotus N Coco products.
Please click here for our product registration with NPRA, Kementerian Kesihatan Malaysia.
Our QUEST 3+ Notification No is NOT210106589K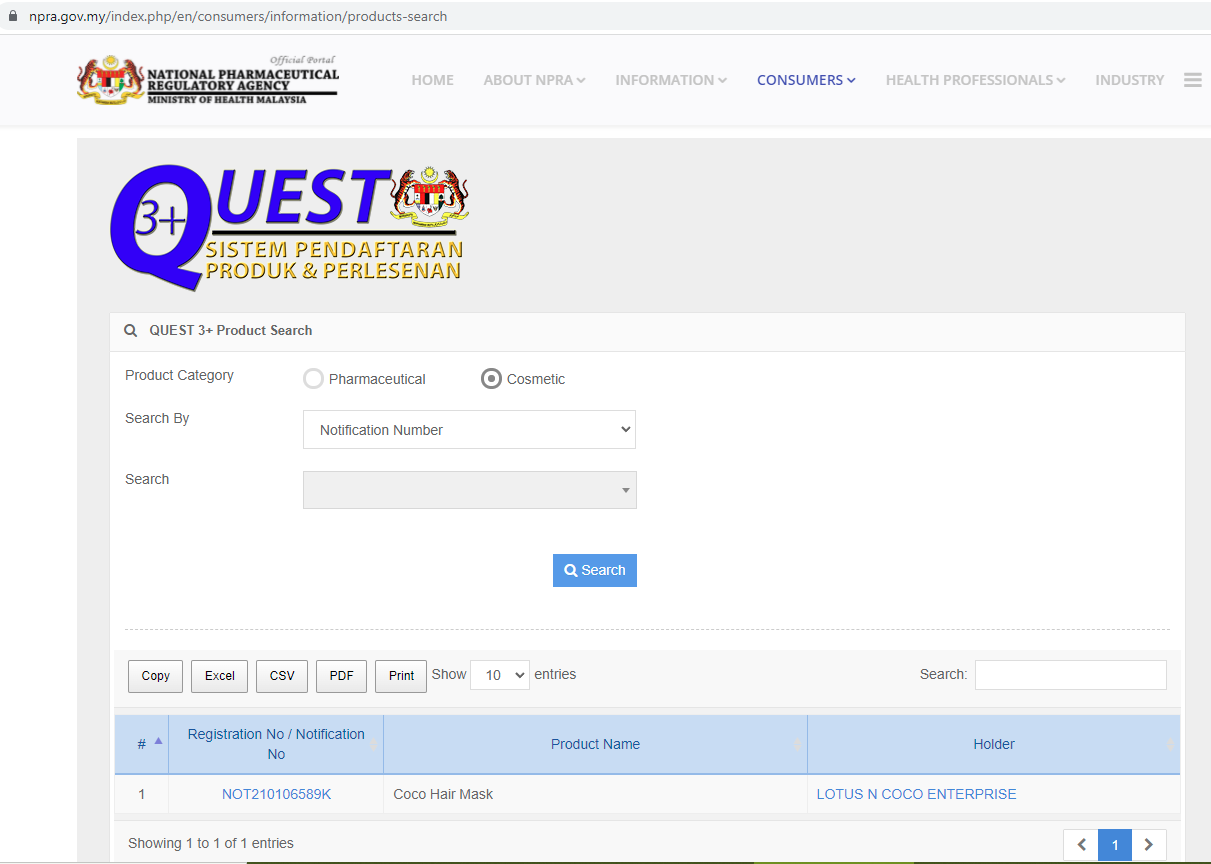 Product registration search in NPRA Database on 11 Nov 2021